Fact: More than 190,000 people in Hawaii live on incomes that put them at risk of hunger. Thirty-four percent of those in need are children. With times getting tighter these numbers are dramatically increasing. Thousands in our community need your help.
Fact: An estimated 40% of all food grown, processed, and transported in the United States will never be consumed, it's unknown how much of that is from food being tossed during a move.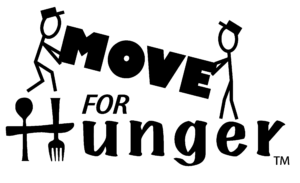 M. Dyer Global are proud members and supports of Move for Hunger, a 501 (c)3 non-profit organization that mobilizes the relocation industry to reduce waste and fight hunger. As of early 2018, Move for Hunger and their 1,000 supporting partners have collectively provided foodbanks across all 50 states and Canada with more than 10 Million pounds of food. Locally, our customers have helped us to feed over 1,000 people with their pantry donations!
When you're moving from Hawaii, at pack out let our team know you'd like to donate and help fight hunger.  Your donations will directly impact thousands of families living right here in Hawaii. M. Dyer Global is grateful for your business and truly thankful for your generosity.
Please set aside any not expired, unopened, non-perishable food items before your move and M. Dyer Global will deliver the food to the Hawaii Foodbank.
For more information on Move for Hunger, visit their website.