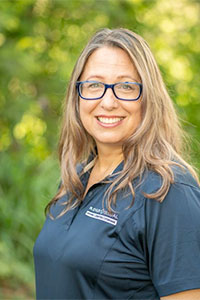 Jana Paz
VP of Business Administration
Jana's previous career was a Contracts Manager for Palama Holdings, LLC (known on the island as H&W Foodservice).  She managed and negotiated national chains which include Five Guys, Papa Murphy's, Dunkin' Donuts, Wingstop, TR Fire Grill, Hawaii DOE, State of Hawaii and U.S. Federal bids. Jana managed a portfolio of $25+ million dollars with confirmed commitments that range from 4 to 8-year contracts. In addition, she oversaw the freight management, freight forwarding and costing due to contract price calculations. Jana has implemented new internal processes that increased efficiency in the 'go-live' for new projects; streamlined financial processes while reporting to the CEO are several of her highlights in her previous role. 
Jana has held several significant roles in her career; Strategic Project Manager for MedVantx which she was the primary leader to logistically support the successful implementations of pharmaceutical dispensing equipment. At Birdair, Inc. a nationally recognized structural construction firm, she was the Inside Sales Territory Manager/Office Manager of the west coast headquarters.  Additionally, before Birdair she managed many projects for Bosa Development as an Options Coordinator for over 1300+ luxury high rise condominiums located in the heart of downtown San Diego as well as San Francisco and Orange County.
Jana is originally from Oahu and has lived/worked on both the mainland and Hawaii.  Jana has her BA and MBA from Chaminade University of Honolulu.  She currently sits on the board for the Western Motor Tariff Bureau, Kalaheo High School Foundation and Alumni Association, and is a member of the Independent Order of Odd Fellows Hawaii Chapter, a Vistage Member, as well as being actively involved in her high school community and graduating class.
Jana is a strong believer in Teamwork, Collaboration, Open Communication and Transparency.