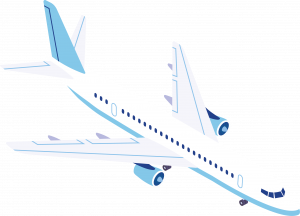 If you're looking for a moving company in Oahu, we can help.  Here are a few things for you to know.
Local moving on the Island of Oahu is regulated by the State of Hawaii Public Utilities Commission. The labor and vehicle cost is charged on an hourly basis. The charges begin from the time that the crew leaves our warehouse in Pearl City, until they return back to the warehouse. The standard rates are for Monday through Friday from 8 a.m. to 4 p.m. Overtime rates apply for work after 4:00 p.m., on weekends or holidays.
In addition to the labor, the packing material utilized is charged per carton. The cartons range in price from approximately $3.40 for a small carton to $10.00 for a dishpack.
In order to reduce the relocation cost, many clients elect to pack items that do not break themselves. As we do not assume any liability for damage to owner packed cartons, we often recommend that you leave packing of fragile, heavy and high value items for the professional movers. All furniture will be wrapped with a heavy cloth blanket at no additional packing material expense.
If you are remodeling, we can move items into storage until your renovation is complete.