Fine Art Moving
Fine art requires special attention to safely handle these one-of-a-kind, irreplaceable pieces to be transported around the world. M. Dyer Global provides nationwide and global fine art moving services. We have experience transporting museum collections on traveling exhibits. We can move one painting, a handmade koa rocker or an entire art collection.
We will provide custom crating services to protect your fine art during transport. We will ensure your pieces are transported safely and arrive at the destination damage-free. Each of our crew members undergoes extensive training to ensure proper handling techniques are utilized. We have 45 years of experience in transporting these types of high-value shipments. We can also provide secure storage for your fine art. Contact an M. Dyer Move Coordinator for a free estimate today.
Special Crating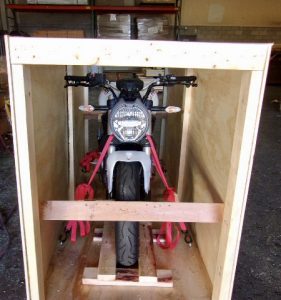 Using professional packing and crating materials, our movers are able to offer professional crating service. Most modern households have a number of large and unique fragile items—everything from a large flatscreen televisions to antique china cabinets, or fine art. You can enjoy peace of mind during your move knowing your items are in good hands. Our crating professionals build a custom crate at our facility to the size and shape of your item. We create crates daily for pianos, hot tubs, motorcycles, small boats, rugs, large paintings, and marble statues.