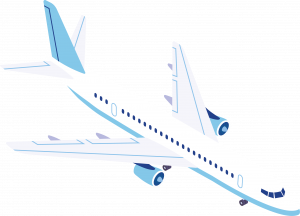 We provide careful, reliable local, inter-state and international moving services to Kauai, Hawaii. We are fully licensed and insured to provide top-of-the-line Kauai moving services. We move hundreds of families, to and from Hawaii, each year.
At M. Dyer & Sons., our customers can expect experienced, trained, customer service-oriented movers who enjoy what they do. We work with quality agents on each of the major Hawaiian Islands, to provide a safe, reliable and efficient moving experience to Kauai.
The moving process starts with your items being packed into small cartons, and loaded, along with furniture, into wooden lift vans or crates, specially designed for household goods shipments. Lift vans are consolidated into steel containers with other shipments. Larger shipments and consolidations of small shipments are loaded into steel freight containers that range in size from 20 to 45 feet. Most shipments, entering or leaving Hawaii, arrive via the port of Honolulu on the Island of Oahu. A weekly barge service is used to move shipments to Kauai. Local, interstate, inter-island and international moving to Kauai is regulated by the State of Hawaii Public Utilities Commission. This means that all charges are based on a tariff. M. Dyer & Sons is licensed to perform these services under PUC# 137-C.
Moving between the Hawaiian Islands is based on the final net weight of the shipment, plus a charge for each item packed. Charges cover pick up, ocean transportation to Kauai, and delivery to a ground floor residence or office. Labor required to pack and unpack items is charged per item. Additional charges may apply for elevators, stairs, excess mileage or special services. The average transportation time, from packing to delivery between the islands, is 4 – 10 days.
At M. Dyer & Sons Inc., we deliver auto shipping services that you can trust. Our goal is to provide dependable automobile relocation, with unrivaled customer service, at affordable rates. Average transit time between the Islands is 4 to 10 days. The average transit time for a vehicle, to or from the Mainland U.S., is 3 to 7 weeks. There are many service options to meet your transit time and budget goals. We'll help you choose the best option for you. Contact us today and leave the worry to us!